Celebrating 4 years of Wealthica, On Our Way to Tracking $4 Billion
Time flies! Today Wealthica celebrates its fourth anniversary. The team has worked hard and these are our bragging rights for this special occasion. The reality is you, the Wealthica users, make us feel like each day of Wealthica is an anniversary day. ?
You promoting Wealthica either by email, on Reddit, Twitter, Facebook and other social media networks is the best gift there can be. You motivate us to continue building Wealthica on the long run to disrupt the financial services sector.
Let's share some of the love you have given us; those quotes are worth more than any bottle of wine ? ?
Some of you feel lucky…
"You guys are awesome. This product is fantastic. I love what you are doing." — Shawn K.
"I lucked out today, discovering your website; what a revolutionary idea you made come true and everyone has dreamed of."* — Bonavita N.
"I'm excited to start using this! It's the best Canadian app out there."* — Aaron M.
Some others think we're the best ?
"You guys have better customer service than things I pay for."
— Ken A.
"Thanks for creating Wealthica! Wealthica is one of the best tools I came across for consolidating investments and tracking a portfolio."* — Elayamani K.
And some even think we're incredible ?
"First off, I've only been using your product for half a day and I think it's incredible!! I've been waiting a long time for something like Wealthica to hit the Canadian landscape."* — Scott M.
"You guys rock!"* — Myles M.
Your day to day comments and feedback are really the best gifts!
Okay… perhaps you'd like to support us in a different way? Here's what you can do:
We currently offer a great 1 Year Premium Stockchase Membership Bundle that is packed with Bonus Offers including the eBook and paperback versions of Capital Compounders. If you buy the 1 Year Bundle we're throwing in Wealthica's Google Spreadsheet Add-On free for 1 year. Have a look here : Stockchase Premium.
Between building Wealthica and rebuilding Stockchase (did you know we also run Stockchase?) we don't often stop and take some time to say thank you. It's our birthday, but we'd like to take the time to say thank you for trusting us with a connection to your financial institutions, we highly value the relationship we have with you and will do all we can to live up to your expectations and provide you with the best investment tracking platform in Canada.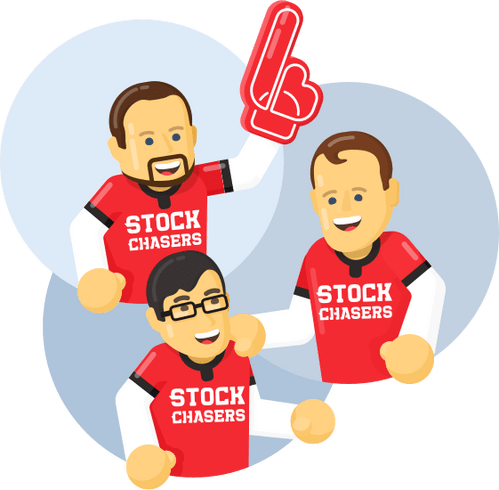 Did you know we're also known as the Stock Chasers? If you'd like to learn more about us, have a look at the Stock Chasers page on Stockchase Discover right here on our Hello, we are the Stock Chasers page on Stockchase.
Now enough with the bragging rights, let's look back at recent achievements:
1. We Soon Aim to Reach 4 billion Dollars Under Aggregation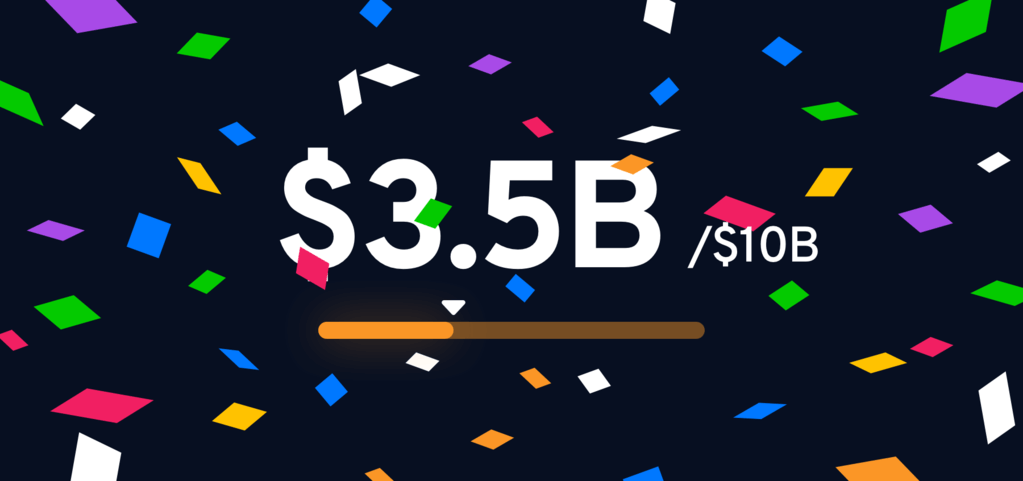 At the time of writing, Wealthica has more than $3.5 billion dollars under aggregation. That's not quite our ultimate goal of 10 billion, but well on our way to reach $4.5 billion by the end of the year.
2. This Year, We Went Mobile…
Many of you wanted to use Wealthica "on the go". This year, your wishes came true, with the release of our mobile app. We're constantly trying to improve it; recently we made an interesting update, adding support for the switch user/sharing feature. We also improved Holdings screen with logo and stock price information. We've mashed up elements of Stockchase, the Bullish and Bearish being directly pulled from Stockchase (see the below).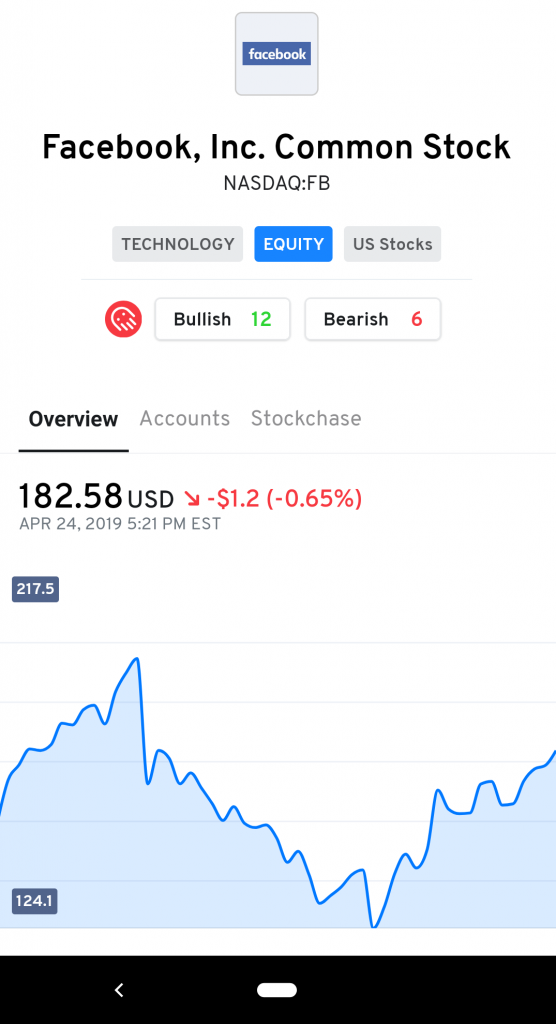 3. We Opened Our API to 3rd Party Developers
Last July, We opened our platform to third-party developers, allowing anyone to make use of the data they have in Wealthica.



The first use case of this initiative was "All Your Wealth in One Place", an Android app developed by Nicolas Delattre, a Montreal-based software developer and Wealthica supporter. "Development was fast as the documentation on APIs, design and features was quite helpful. I had a few conversations with Simon Boulet (Wealthica's CEO) which helped, and it in the end it was a cool experience to develop the application." Nicolas said last year.
4. We're Supporting More Financial Institutions Than Ever
With support for over 60 different institutions and investments portals including the recently added Wealthsimple, Great-West GRS, BMO adviceDirect, RBC Dominion Securities and BMO Nesbitt Burns; Wealthica is simply the largest aggregation platform in Canada. We're striving to add even more in the near future.
That's all folks!
Thanks again for your everlasting support and watch out for some exciting updates in the coming months.