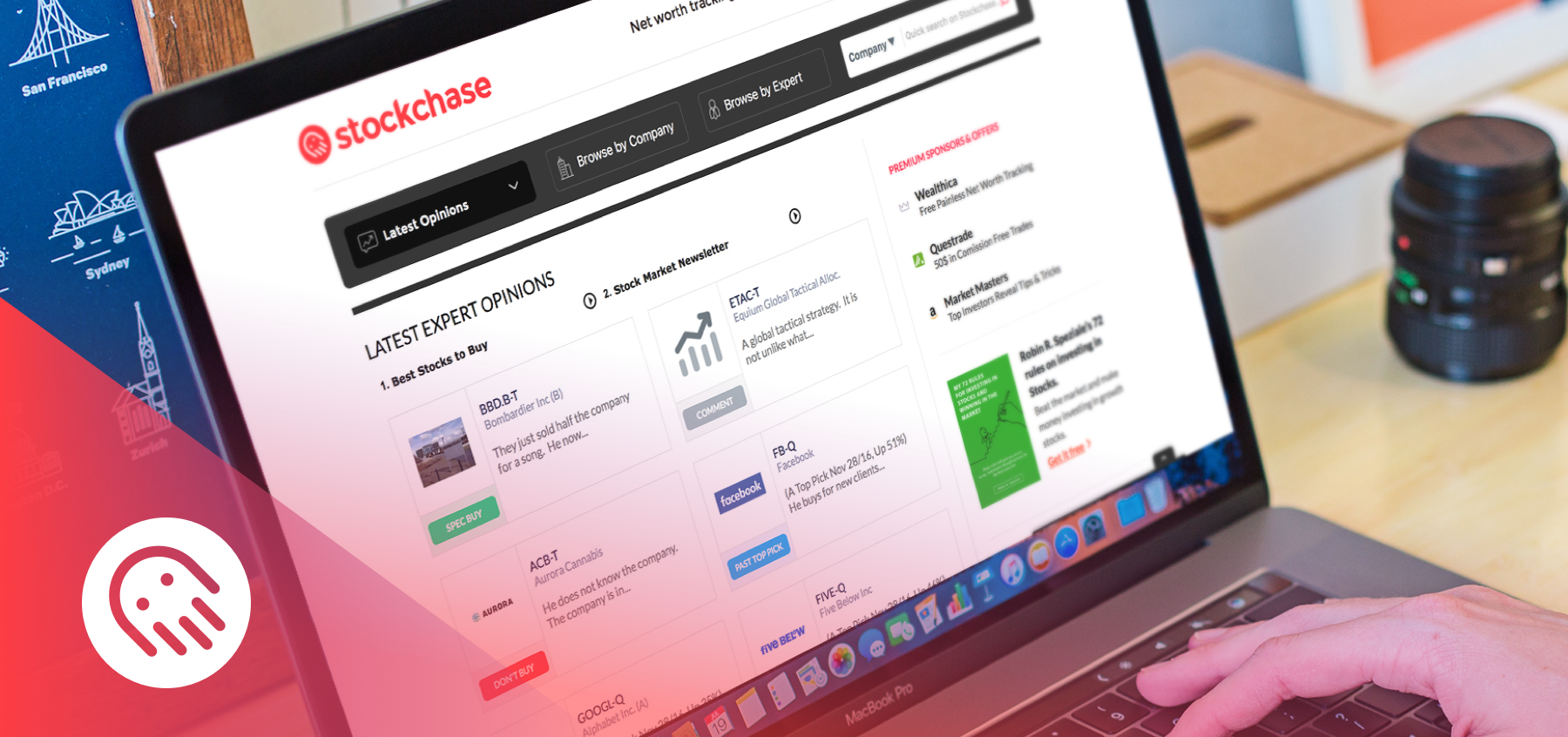 Investing
November 27 2017
Wealthica + Stockchase: A New Way to Discover your Next Favourite Stocks
It's official: Wealthica has acquired Stockchase, an established online community for DIY investors. There is a wealth of information collected on the site from investment experts; many years of comments have been captured and are easily accessible. The team at Wealthica has worked hard to modernize the site and improve the overall user experience.
Today stockchase.com averages about 500,000 page views and 150,000 users per month.
Now let's explore what Stockchase is all about and how it can help you pick stocks.
Stockchase 101
Stockchase compiles comments about companies listed on the stock market made by experts on financial TV shows such as BNN. The stocks comments and opinions can be cross referenced by experts or specific companies. This makes it easy to get an overview of how experts feel about a particular stock, or if you like a given expert, to see what other stocks she or he has been referring to.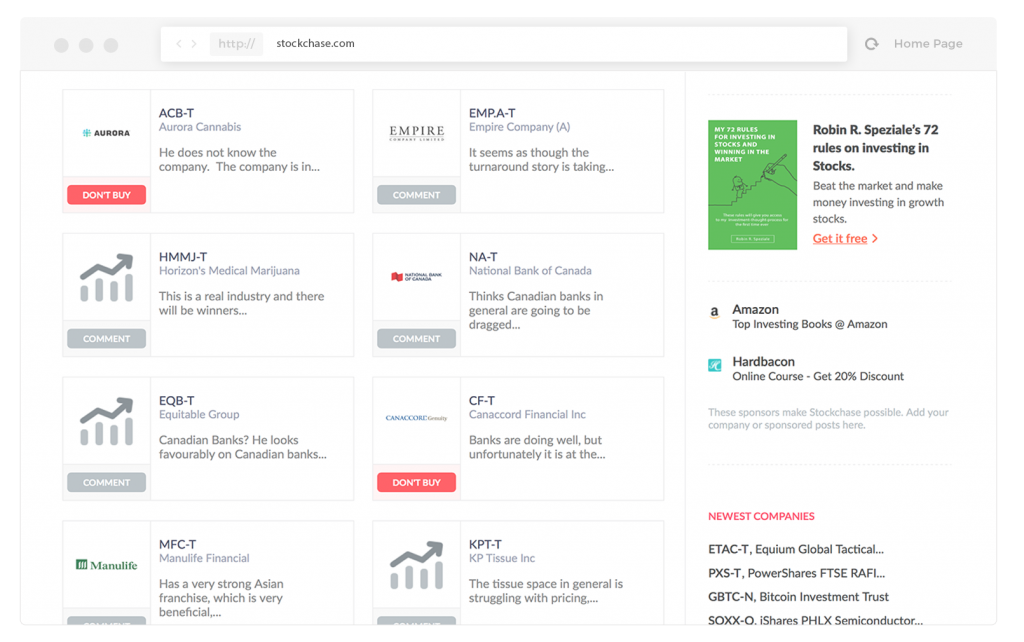 Stockchase was born in Ontario, Canada in 2000. Bill Bruner, co-founder, had a habit of watching stock opinion shows and taking notes on what was said. His son, Chris, had an idea: publishing his father's notes online. That's pretty much how stockchase.com got started.
The Bruners independently ran the site for about 17 years, working hard, building a strong community of passionate investors. Up to this day, Bill still contributes towards the transcription of experts' opinions; another notable contributor being Dave Martin.
How to use the site
Stockchase can be used in different ways by:
Periodically consult Recent Opinions
Signing up for Top Picks
Signing up for the Watched Stocks newsletter
Adding stocks you currently own to your portfolio & watch list
 
Through the above, you definitely do not have to go on the site every hour to stay informed, although you may want to stick around for the fresh, new interface.
If you feel more adventurous, you can add your own comments to listed companies and experts.
How does Stockchase complement Wealthica?
We'll soon have a Stockchase integration into Wealthica to show experts opinions on stocks you own.
Stockchase gives you a "voice" notably by allowing you to comment on stocks and experts.
Two DIY investor communities with similar values coming together to empower the DIY investor.
More visibility, collaboration and ultimately a great sense of pride.
Here's what the Stockchase integration into Wealthica will look like :
If you have any questions, feel free to send an email to hello@stockchase.com.

Latest posts by Phil Siarri
(see all)