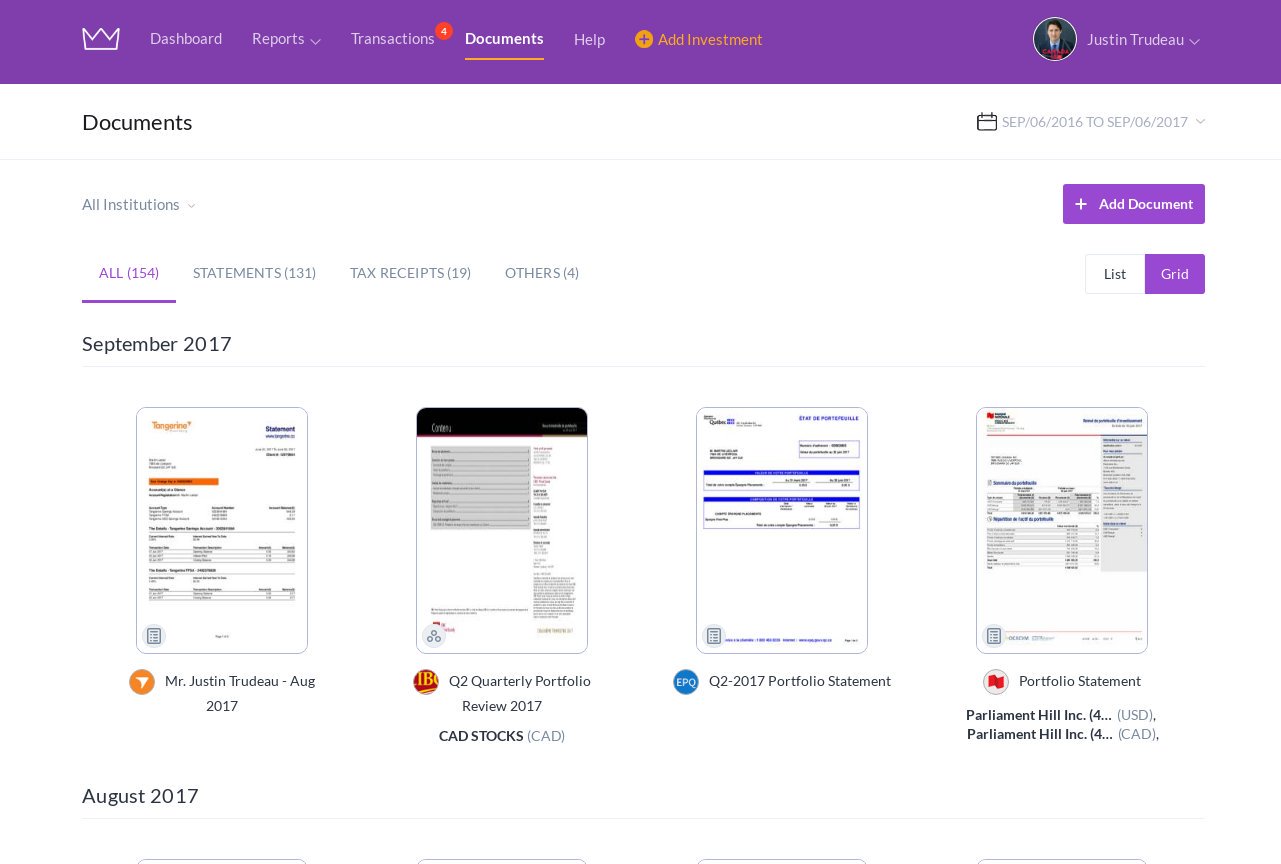 Product Status
November 01 2017
Latest Dashboard Updates Roundup : Pride and Privacy
We are constantly updating and improving Wealthica for our end users. Apologies on getting caught up in the daily grind and not having this update sooner for you. We pride ourselves on these fixes and improvements and will ensure timely updates in the coming days.
In the mean time enjoy these recent fun fixes and facts.
v0.70.0 The "Bombardier" Update:
Nothing's worse than a trading relationship gone bad to ground your performance. Bombardier and Boeing know about this type of head-butting. And we obviously know a thing or two about how to create a seamless relationship between the user and our service.
This release brings several "drama free" bug fixes and improvements:
New Dashboard filtering
Improved Backend event passing to allow passing sync progress to Frontend.
Updated Add/Fix Investment with progress bar and sync status.
Re-implemented Tangerine and added support for Tangerine Mutual Funds transactions.
Redesigned modals to be consistent across the app
v0.69.0 The "Eduard Khil" Update:
You'll be Trololo-ing when you see fixes and improvements smoother than Eduard's crooning skills.
Updated Documents section with new Grid View
Preview and upload features.
Redesigned Transactions section.
Improved API performance.
Other bug fixes and improvements.
v0.68.0 The "Elvis" Update:
Elvis had an FBI badge that he thought would allow him to carry contraband across borders legally… If that isn't a security risk then I don't know what is. We can say our new fixes definitely beefed up our security game. Rest easy knowing that the "King" isn't getting through our security.
"Elvis Proof" Security updates:
Allow oAuth Redirect URI to be customized (for Wealthica API and Beta clients),
Add securities name aliases for improved transactions securities recognition
Better transaction recognition for institutions such as Disnat and VMD that don't identify transactions securities.
Latest posts by Simon Boulet
(see all)