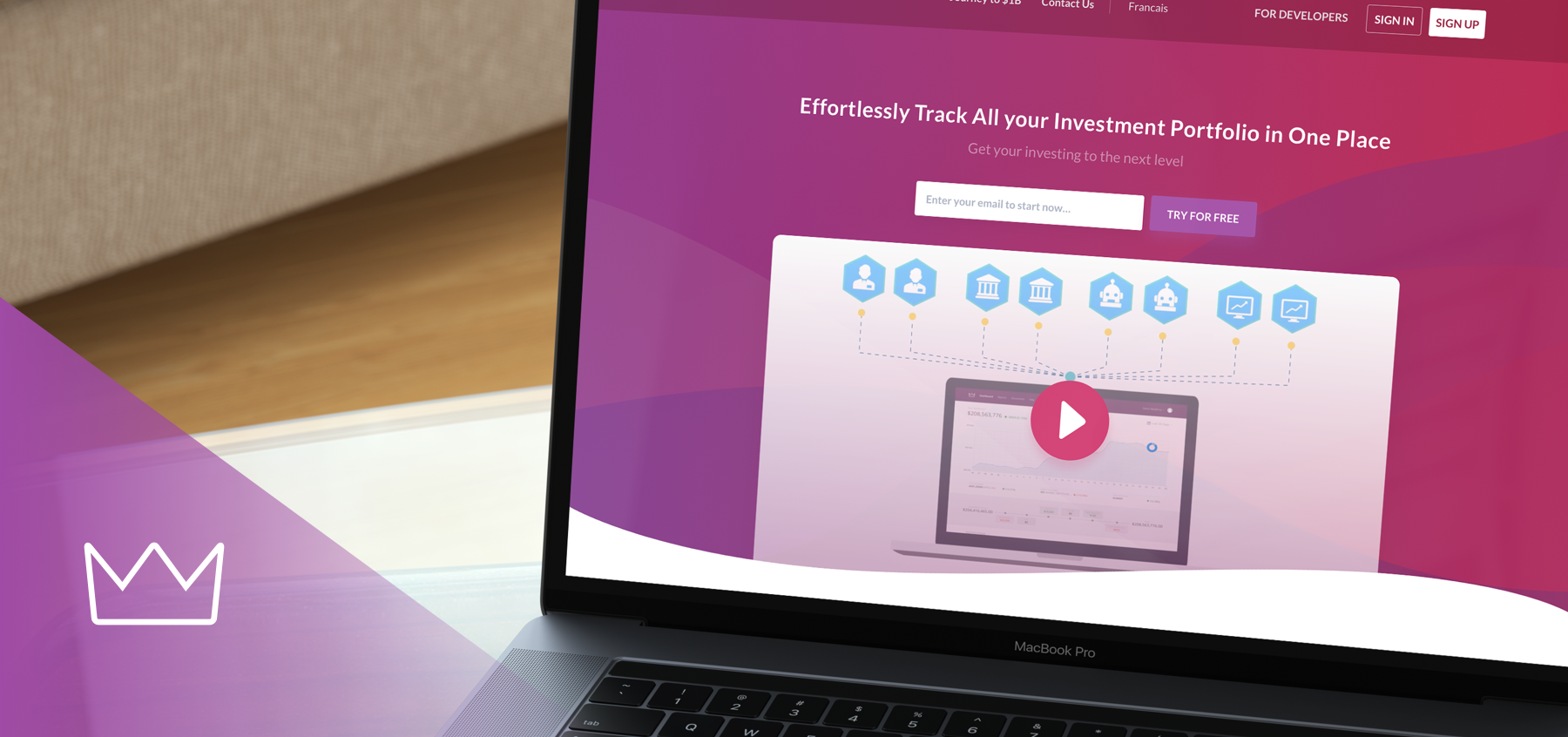 A New Web Site, New features and More Updates
Earlier this week I was reading GrooveHQ's blog and their latest post about How an angry email pushed us to start publishing more product updates really got me thinking we definitely have to do better in term of product updates for Wealthica.
We release product fixes, enhancements and new features each week. Yet we never notify anyone of what we release. Let's change this now.
The new web site
I hope you like purple and pink.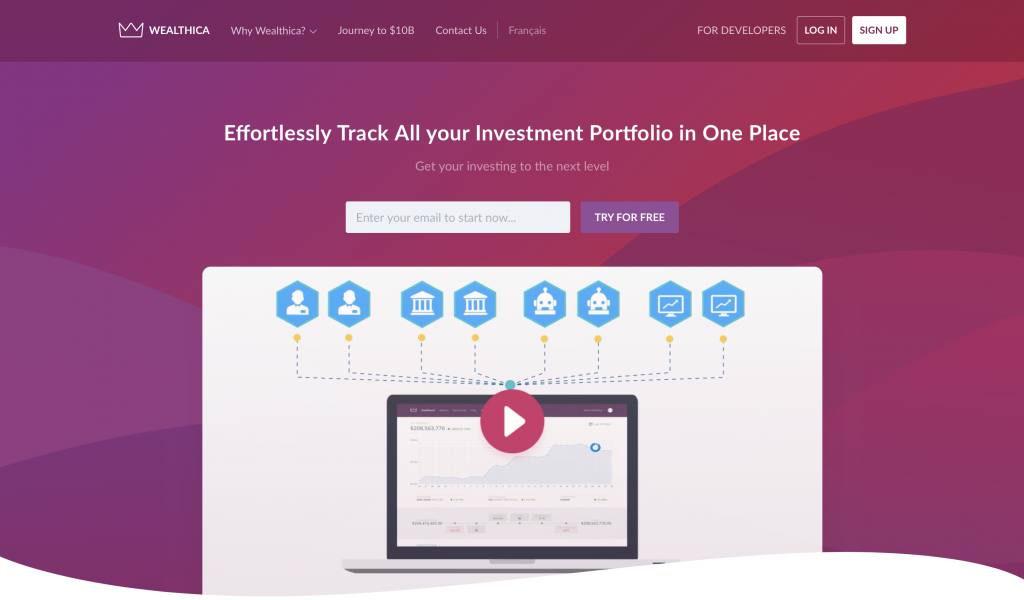 We redesigned the web site to show how we're doing on our $10 billion journey and to add a few information pages. Especialy one about how we manage security and confidentiality.
Product updates are here
We will start publishing product updates regularly. You can find the latest product updates on our update page or rss feed (links below). We will not post all those updates to the front page of the blog but we will also periodically send update emails to our users and you can also receive notifications of new product updates posts from our if you use a RSS reader.
Some Wealthica dashboard enhancements you might have missed
Here are the highlights of the product updates you missed in the last few weeks. You'll notice we have some movie fans among the team. Relase names are either linked to news from the day of the release or one of the week's new movies.
v.0.61.0 Guardians of the Galaxy Release
Some Canaccord users lobbied for us to add support for Canaccord Genuity. It's now available for automated data collection. Lesson you must learn : lobbying will help you get support for your favorite institution faster. We're not hiding, you can easily get in touch with the team.
v0.60.0 Softwood Release
Unfortunately for us, TD did not buy Richardson GMP and we have to build an maintain an additional connector. You can now enjoy connectivity with Richardson GMP. Fortunately for you, they are still independent. This release is also home of various bug fixes and improvements.
v0.59.0 Overbooking Release
No we're not overbooking. All new users are welcome and accepted and our app should be able to accomodate all of you. Our overbooking release added preliminary access for Assante. Get in touch if you want to try Assante. Several worker bug fixes and improvements.
v0.58.0 Leonard Cohen Release
Who came first? Sun Life or le Cirque du Soleil? According to Google : Sun Life (1864) is 120 years older. We wonder why it took so long for both Sun companies to partner. Since we admire le Cirque du Soleil (we already told Guy Laliberté we were waiting for him to sign up for Wealthica in our first blog post) and Sun Life is now the Cirque's presenting partner in Canada, we had no choice but to add support for Sun Life in Wealthica. Not only did we add Sun Life but we also upgraded the app for sending cash drag and new transactions notfications.
v0.57.0 Beauty and the Beast Release
We had to go to the movies to see Beauty and the Beast but still managed to add a new ignore account feature to the dashboard. This had been requested by a few users. We also fixed some bugs.
v0.56.0 Moonlight Release
According to Advisors.ca, TD ranks 4th in term of Assets under Administration in Canada! And we still did not retrieve positions and transactions from TD WebBroker. We fixed it and Wealthica now collects positions and transactions when connected with a TD account. We also added for WealthBar a Canadian robo-advisor backed by Nicola Wealth Management that also give you access to Nicola's pooled funds. As usual, we fixed some more bugs.
v0.55.0 Ballerina Release
This release could have been named "Currency". We added support for Bitcoin, Chinese Yuan, Japan Yen and Norwegian Krone currencies. Still no Swiss Franc or Swedish Krona but we do support Mexican Peso and Euro. You need some other currency? Tell us, we can add it quickly. We also added support for RBC Security Question and deployed initial support for TD WebBroker.
v0.54.0 Mexican Wall Release
Transaction date exchange rate was Wealthica's Mexican wall. We destroyed it and now the transactions section uses transaction date exchange rate instead of current (display) date exchange rate. Why? Because that's how it should be. Especially if you want to account for Adjusted Cost Base or Capital Gains correctly. We also translated all email communications to French. We're sorry it took so long. This was a big release week, we also added support for Aligned Capital Partners and Investment Planning Counsel.
What's next?
We're working on many more features, fixes and enhancements and love to read about what you'd like to see us work on. Use the comments, reach to me on Twitter or send us an email.
Latest posts by Simon Boulet
(see all)