We recently shared our secret link to add crypto institutions to your Wealthica on Reddit.
You can get early free access to the CRYPTO tracking feature we've been working on for the last few weeks. It's currently a hidden feature you can only unlock using the special link. You can now track all your assets, crypto holdings and traditional investments, in one place.
Here are the instructions to unlock the feature:
– Signup free for Wealthica, if you don't have an account already
– Login to your Wealthica dashboard
– Click the link to unlock the crypto feature
– In Wealthica, use the "Add" button and choose the new Crypto & Wallets option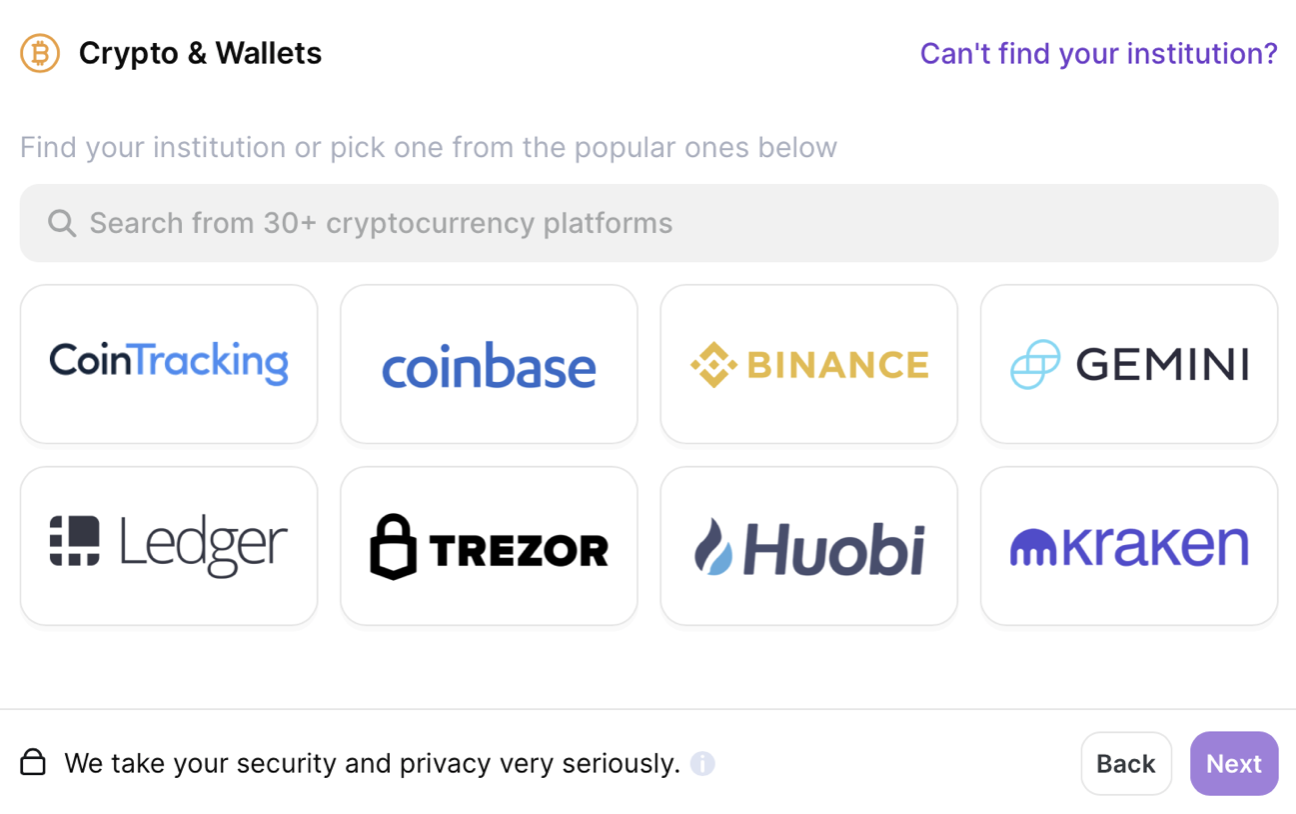 Why use Wealthica to track your crypto & net worth?
Maybe you want to watch your CRYPTO skyrocket. Or you want to know what it's worth in CAD today? See how it's moving up or down.
With the recent drop in BTC price, if you connect your crypto to Wealthica TODAY you can watch it skyrocket tomorrow and build an impressive net worth chart while it's going up! ?
We are working on automated tracking for the Canadian accounts too, including Coinsquare, Shakepay, Newton, Ndax.
We already have support for 30+ API integrations including Binance, Coinbase, Gemini, Ledger, Trezor, Kraken and more.
Let us know your feedback by replying to our Reddit thread or emailing us at hello@wealthica.com.