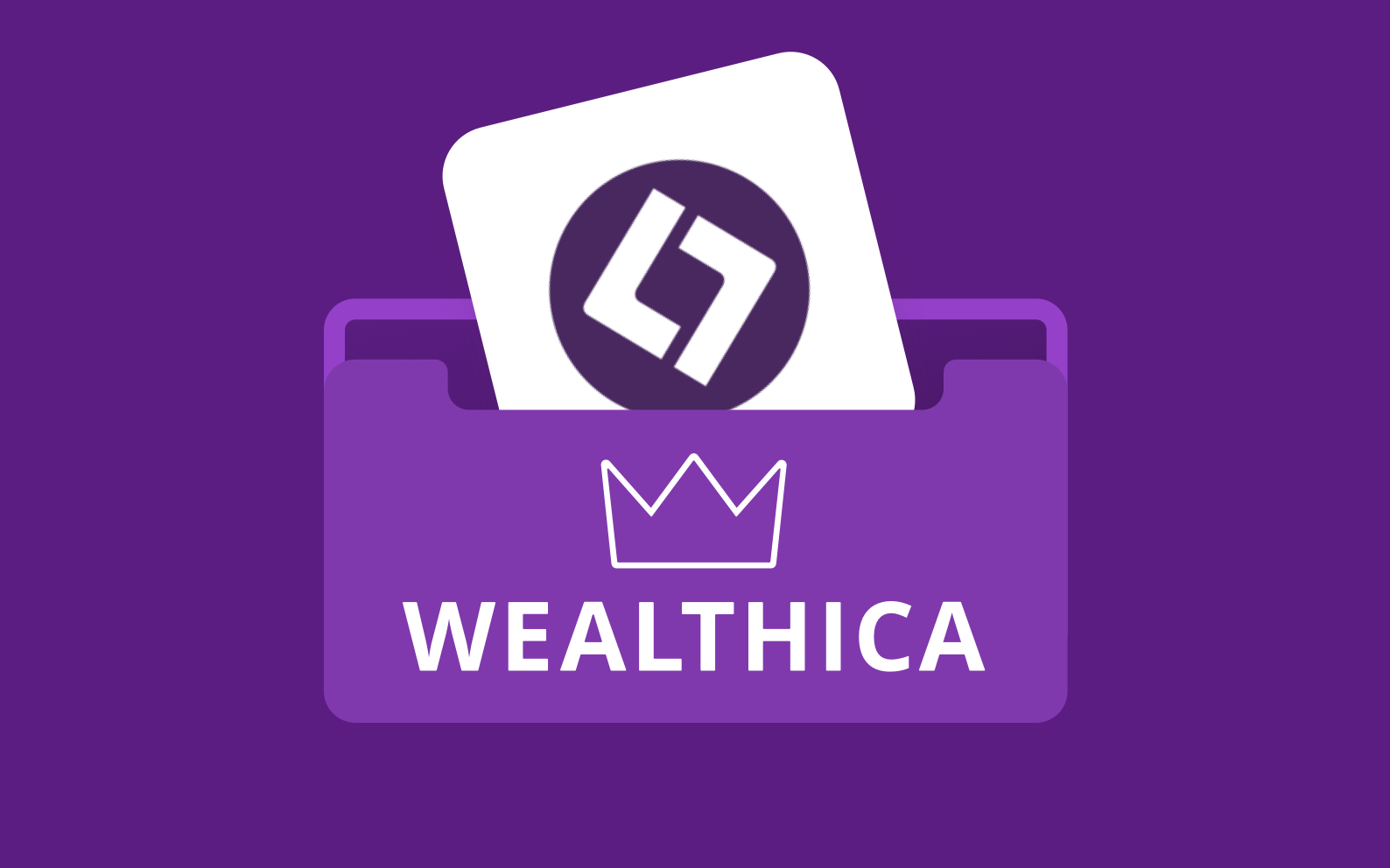 Help and How To
December 09 2019
LendingLoop Returns and Performance; Now Aggregated on Wealthica
Peer-to-peer lending (P2P) is a great addition to your investment portfolio with added diversification and monthly fixed-income. In Canada, the peer-to-peer lending leader is Lending Loop. Wealthica now allows you to consolidate your Lending Loop Returns and Performance with your full investment portfolio. Let's explore how Wealthica can help you track your Lending Loop returns.
Lending Loop offers a great way to diversify and strengthen your portfolio alongside traditional investments like bonds and equity. The company connects investors with established Canadian businesses who are looking for financing. Every month, investors will receive distributions from businesses paying back their principal and interest.
Do More with Lending Loop

Wealthica allows you to instantly connect Lending Loop with 100+ Canadian financial institutions to see all your investments in one place and find your portfolio analysis super powers.
How to keep track of all my investments, including Lending Loop Returns?
You have an account at a robo-advisor, your brokerage account at Questrade or Wealthsimple Trade, a traditional investing account with your bank and now Lending Loop! It can be a nightmare to track everything separately.
That's where Wealthica comes into play. ?‍♀️
Simply connect Lending Loop and all your banking and investment accounts to Wealthica to get a full view of your financial picture and easily compare the performance of your different investment portfolios.
How can I get the full picture of my investment portfolio including Lending Loop?
On Lending Loop's Reddit, some users note that it's not easy to calculate their actual return.
Other users quickly suggest Wealthica as a great way to record and aggregate your Lending Loop transactions and generate a performance chart and track your Lending Loop returns.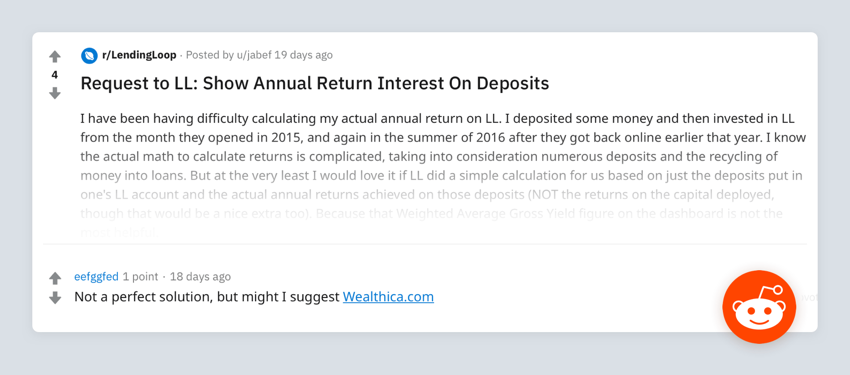 Request to Lending Loop on Reddit
Wealthica can help you better visualize the performance of your investment.
You can also keep track of all transactions and see key data such as actual returns through your Lending Loop account summary on Wealthica.
How to sync Lending Loop with Wealthica?
Simply choose Lending Loop from the "Add Institution" flow.

Lending Loop doesn't provide an API so you will need to provide your Lending Loop login credentials to sync your data. You can learn more about how Wealthica connects to your financial institutions on the Is Wealthica Secure? page.
Once the account has been added, you'll be able to track your investment portfolio's aggregate performance with Lending Loop included. You can also view the individual account performance and other data that can help you make more insightful investment decisions.
How does Wealthica work with Lending Loop
The following Lending Loop features are supported by Wealthica :
| | |
| --- | --- |
| | Account Balances |
| | Historical Transactions |
| | New Transaction Notification |
| | Change, Returns and Performance |
| | Statements and Tax Slips |
| | Export transactions to spreadsheet |
Exporting your Lending Loop transactions to a Google Spreadsheet is possible using the Spreadsheet Export Add-On available within Wealthica. You can either choose to export only transactions from Lending Loop or generate a consolidated spreadsheet with transactions from all the financial institutions that are connected to your Wealthica account.
Wealthica and Lending Loop are in sync; now what?
Wealthica can help you :
Analyze your Lending Loop returns
Record your Lending Loop historical performance
Compare Lending Loop average returns vs your other institutions
Show annual return interest on deposits
Help you prepare for tax returns
---
See all your investments in one place
Connect Lending Loop with the financial institutions you use every day
Connect Lending Loop to Wealthica
Latest posts by Simon Boulet
(see all)